HOLDER OVERNIGHT
with
PETER ANTHONY HOLDER

JOKE DU JOUR


June, 2003

HOLDER OVERNIGHT - Humour Poll - June 2003
Alternative Uses For Workout Equipment [75 votes total]


Use barbells to spool thread (1)
1%
Use Thighmaster to launch cats (29)
39%
Use jump rope as a clothes line (5)
7%
Try new Kama Sutra position on incline board (16)
21%
Endless slinky races on Stairmaster (24)
32%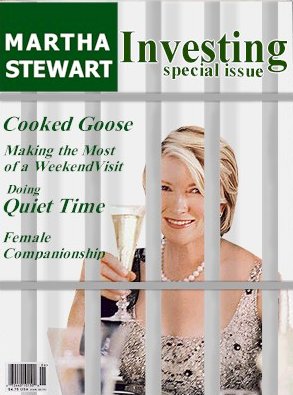 Monday, June 2, 2003 -- So Much for Self-esteem!

A new teacher was trying to make use of her psychology courses. She started her class by saying, "Everyone who thinks they are stupid, stand up!"

After a few seconds, little Johnny stood up. The teacher was surprised, but realized this was an opportune moment to help a child. "Do you think you're stupid, Johnny?" she asked. "No, ma'am," Johnny replied, "but I hated to see you standing there all by yourself!"

Tuesday, June 3, 2003 -- The Clean Shave

A man enters a Barber Shop for a shave.

While the barber is foaming him up, he mentions the problem he has getting a close shave around his cheeks. "I have just the thing," says the barber taking a small wooden ball from a nearby drawer. "Just place this between your cheek and gum." The client places the ball in his mouth and proceeds with the closest shave the man has ever experienced. After a few strokes, the client asks in garbled speech "And what if I swallow it?" "No problem" says the barber. "Just bring it back tomorrow like everyone else does!"

Wednesday, June 4, 2003 -- Waiting For A Haircut

A guy sticks his head in the barber shop and asks, "How long before I can get a haircut?" The barber looks around the shop and says, "About two hours." The guy leaves.

A few days later, the same guy sticks his head in the door and asks, "How long before I get a haircut?" The barber looks around the shop full of customers and says, "About two hours." The guy leaves. A week later, the same guy sticks his head in the shop and asks, "How long before I can get a haircut?" The barber looks around the shop an says, "About an hour and half." The guy leaves. The barber looks over at a friend in the shop and says, "Hey Bill, follow that guy and see where he goes." In a little while, Bill comes back into the shop laughing hysterically. The barber asks, "Bill, where did he go when he left here?" Bill looked up and said, "To your house."

Thursday, June 5, 2003 -- School Counsellor

Sandy began a job as an elementary school counsellor and she was eager to help. One day during recess she noticed a girl standing by herself on one side of a playing field while the rest of the kids enjoyed a game of soccer at the other.

Sandy approached and asked if she was all right. The girl said she was. A little while later, however, Sandy noticed the girl was in the same spot, still by herself. Approaching again, Sandy offered, "Would you like me to be your friend?" The girl hesitated, then said, "Okay," looking at the woman suspiciously. Feeling she was making progress, Sandy then asked, "Why are you standing here all alone?" "Because," the little girl said with great exasperation, "I'm the goalie!"

Friday, June 6, 2003 -- Travelling Salesman

A travelling salesman is driving through the country one evening when his car breaks down. He walks for miles until he finds a remote farmhouse in the middle of nowhere. He knocks and the obligatory farmer answers the door.

"Sir, my car just died on me. Could you phone a garage for me?" "We don't got no phone," answered the farmer, but I'm headin' into town tomorrow an' I can give you a ride. You kin spend the night here. O' course you'll have to sleep in the same bed as my three handsome sons." "Hang on a minute, says the salesman, "I'm in the wrong joke."

Monday, June 9, 2003 -- Like I Would Be Jealous of Steve

Steve went to confession, and told the priest that he had been with 5 different women the night before, each one another man's fiancee or wife.

The priest told Steve to go home and squeeze 3 lemons and 2 limes into a cup of water and drink it. Steve asked the priest if that would give him absolution. The priest replied, "No, but it should wipe that smirky grin off your face!"

Tuesday, June 10, 2003 -- The Secret to a Truly Contented Marriage

A couple was celebrating their golden wedding anniversary. Their domestic tranquillity had long been the talk of the town. A local newspaper reporter was inquiring as to the secret of their long and happy marriage.

"Well, it dates back to our honeymoon," explained the man. "We visited the Grand Canyon and took a trip down the bottom of the canyon by pack mule." "We hadn't gone too far when my wife's mule stumbled. My wife quietly said, 'That's once.' We proceeded a little farther when the mule stumbled again. This time my wife quietly said, 'That's twice.' We hadn't gone a half mile when the mule stumbled a third time. My wife promptly removed a revolver from her pocket and shot him." "I started to protest over her treatment of the mule when she looked at me and quietly said, 'That's once.'"

Wednesday, June 11, 2003 -- Keep The Lights Off

There was this couple that had been married for 20 years. Every time they made love the husband always insisted on shutting off the lights.

Well, after 20 years the wife felt this was ridiculous. She figured she would break him out of this crazy habit. So one night, while they were in the middle of a wild, screaming, romantic session, she turned on the lights. She looked down ... and saw her husband was holding a battery-operated pleasure device... a vibrator! Well she went completely ballistic. "You impotent swine," she screamed at him, "how could you be lying to me all of these years? You better explain yourself!" The husband looks her straight in the eyes and says calmly, "I'll explain the toy... you explain the kids." (Thanks to Lloyd)

Thursday, June 12, 2003 -- Funeral for a Friend

Little Tim was in the garden filling a hole when his neighbour peered over the fence. Interested in what the cheeky-faced youngster was up to, he politely asked, "What are you up to there, Tim?"

"My goldfish died," replied Tim tearfully, without looking up, "and I've just buried him." The neighbour said, "That's an awfully big hole for a goldfish, isn't it Tim?" Tim patted down the last heap of earth, and then replied, "That's because he's still inside your stupid cat."

Friday, June 13, 2003 -- Spelling

One afternoon, two doctors from India were having an animated discussion. "I say it's spelled 'W-H-O-O-M'," said the first Indian doctor.

"No, it is 'W-H-O-M-B'," said the other Indian doctor. An American nurse passing by said, "Excuse me, you are both wrong. It is spelled 'W-O-M-B'." "Thank you nurse," said one of the doctors, "but we prefer to settle this argument ourselves. Besides, we don't think you are in a position to describe the sound of an elephant passing wind under water."

Monday, June 16, 2003 -- Sin In Lying

A minister told his congregation, "Next week I plan to preach about the sin of lying. To help you understand my sermon, I want you all to read Mark 17. "

The following Sunday, as he prepared to deliver his sermon, the minister asked for a show of hands. He wanted to know how many had read Mark 17. Every hand went up. The minister smiled and said, "Mark has only 16 chapters. I will now proceed with my sermon on the sin of lying."

Wednesday, June 18, 2003 -- The Devilish In-law

One bright, beautiful Sunday morning, everyone in the tiny town of Johnstown got up early and went to the local church. Before the services started, the townspeople were sitting in their pews and talking about their lives, their families, etc.

Suddenly, the Devil himself appeared at the front of the congregation. Everyone started screaming and running for the front entrance, trampling each other in a frantic effort to get away from evil incarnate. Soon everyone was evacuated from the Church, except for one elderly gentleman who sat calmly in his pew, not moving, seemingly oblivious to the fact that God's ultimate enemy was in his presence. Now this confused Satan a bit, so he walked up to the man and said, "Don't you know who I am?" The man replied, "Yep, sure do." Satan asked, "Aren't you afraid of me?" "Nope, sure ain't," said the man. Satan was a little perturbed at this and queried, "Why aren't you afraid of me?" The man calmly replied, "Been married to your sister for over 48 years."

Thursday, June 19, 2003 -- The Burn Victim

A married couple was in a terrible accident where the woman's face was severely burned. The doctor told the husband that they couldn't graft any skin from her body because she was too skinny. So the husband offered to donate some of his own skin. However, the only skin on his body that the doctor felt was suitable would have to come from his buttocks.

The husband and wife agreed that they would tell no one about where the skin came from, and requested that the doctor also honour their secret. After all, this was a very delicate matter. After the surgery was completed, everyone was astounded at the woman's new beauty. She looked more beautiful than she ever had before! All her friends and relatives just went on and on about her youthful beauty! One day, she was alone with her husband, and she was overcome with emotion at his sacrifice. She said, "Dear, I just want to thank you for everything you did for me. There is no way I could ever repay you." "My darling," he replied, "think nothing of it. I get all the thanks I need every time I see your mother kiss you on the cheek."

Friday, June 20, 2003 -- The Black Eye

One night, a lady stumbled into the police station with a black eye. She claimed she heard a noise in her back yard and went to investigate. The next thing she knew, she was hit in the eye and knocked out cold.

An officer was sent to her house to investigate, and he returned a half hour later with a black eye. "Did you get hit by the same person?" his captain asked. "No," he replied. "I stepped on the same rake."

Monday, June 23, 2003 -- The Cockroach

A housewife called up a pet store and said, "Send me thirty-thousand cockroaches at once."

"What in the world do you want with thirty-thousand cockroaches?" asked the astonished clerk. "Well," replied the woman, "I am moving today and my lease says I must leave the premises in exactly the same condition I found them."

Tuesday, June 24, 2003 -- Ticket Please....

Three engineers and three accountants are travelling by train to a conference. At the station, the three accountants each buy tickets and watch as the three engineers buy only a single ticket.

"How are three people going to travel on only one ticket?" asks an accountant. "Watch and you'll see," answers an engineer. They all board the train. The accountants take their respective seats but all three engineers cram into a restroom and close the door behind them. Shortly after the train has departed, the conductor comes around collecting tickets. He knocks on the restroom door and says, "Ticket, please." The door opens just a crack and a single arm emerges with a ticket in hand. The conductor takes it and moves on. The accountants saw this and agreed it was quite a clever idea. So after the conference, the accountants decide to copy the engineers on the return trip and save some money (being clever with money, and all!). When they get to the station, they buy a single ticket for the return trip. To their astonishment, the engineers buy no tickets at all. "How are you going to travel without a ticket?" says one perplexed accountant. "Watch and you'll see," answers an engineer. When they board the train the three accountants cram into a restroom and the three engineers cram into another one nearby. The train departs. Shortly afterward, one of the engineers leaves his restroom and walks over to the restroom where the accountants are hiding. He knocks on the door and says, "ticket please."

Wednesday, June 25, 2003 -- The Driver

A driver, parked in an illegal zone, tucked this note under the windshield wiper of his automobile. "I've circled the block for 20 minutes. I'm late for an appointment and if I don't park here I'll lose my job. Forgive us our trespasses."

When he came back, he found a parking ticket and this note: "I've circled the block for 20 years and if I don't give you a ticket, I'll lose my job. Lead us not into temptation."

Thursday, June 26, 2003 -- Oh, give me a home...

A woman was worried whether or not her dead husband made it to heaven, so she prays earnstly for God to allow him to speak to her "Hello Margaret, this is Fred."

"Fred!" she exclaimed. "I just have to know if you're happy there in the afterlife. What's it like there?" "Ooooooh, it's much more beautiful here than I ever imagined," Fred answered. "The sky is bluer, the air is cleaner, and the pastures are much more lush and green than I ever expected. I lack for nothing; the only thing we do, all day long, are eat and sleep, eat and sleep, over and over." "Thank God, you made it to heaven," his wife cried. "Heaven?" he answered. "I'm a buffalo in Montana."
---
What do you get if Bach dies and is reincarnated as twins? A pair of Re-bachs

Friday, June 27, 2003 -- Death Row

The inmate on death row was scheduled to be put to death by firing squad the follow morning. Throughout the day, the prison guards were being very nice to him. But when they asked him if he wanted something specific for his last meal, he didn't want anything special. When they asked if there was something special he wanted to do, he said nothing. It went on like this all day.

Finally when he was put before the firing squad, the guard asked if he wanted a cigarette and a blindfold. "No," the inmate said, "just get it over with." "Well, is there anything that I can do for you before you go?" said the guard. "You didn't even want a special last meal!" The inmate thought. "Actually," he said, "Music is my life. One thing I would really like would be to sing my favorite song, one whole time through, with no interruptions." The guard nodded and told him to go ahead. The inmate started, "One billion bottles of beer on the wall..."

Monday, June 30, 2003 -- The Panda

A panda walks into a restaurant and orders a meal. The waiter graciously takes his order, and serves the sumptuous feast with great aplomb.

The panda finishes his meal, shoots the waiter, and walks out. The maitre'd yells after the panda, "Hey, you shot my waiter." The panda responds, "Hey, I'm a panda. Look it up." The maitre'd pulls out his dictionary, looks up "panda," and reads: "Panda. A large mammal indigenous to Asia. Eats shoots and leaves."

Picture Of The Month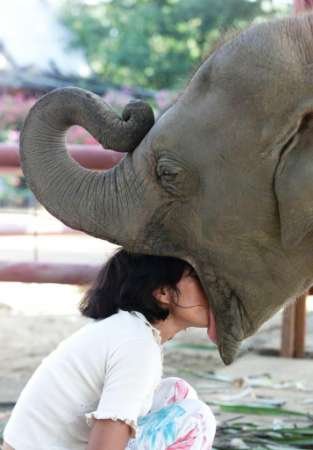 New Verizon Ad:
"Can you hear me now?"





I welcome your jokes
If you have one to send
click below and email it