HOLDER TONIGHT


with
PETER ANTHONY HOLDER
The Week Of
DECEMBER 31, 2006 - JANUARY 5, 2007



SUNDAY, DECEMBER 31, 2006
On both CJAD-Montreal & CFRB-Toronto
8pm
We're going to party all night long! Ring in the new year with our annual New Year's Eve Party. It's not a party unless you're part of it. We'll be on the air from 8pm right through until 3am as we ring in 2007 with lots of fun and lots of guests! Some of the guests include: Plus border guards, baby races, Steve Walsh, other working folk, your calls to family and friends overseas and much much more!

TUESDAY, JANUARY 2, 2007
12:35am

A 3-legged cat is turning out to be a real "Dear Tabby" for pets with problems. The kitty is named Henry and he, through the aid of his human host Cathy Conheim, is the author of Henry's World.

(Click the Amazon icon at the left to order directly from Amazon.com).

1:05am
Do you ever make New Year's resolutions and if so do you keep them? We talk about resolutions and also we give you a chance to make a few for some people in the public eye (Click here for some ideas).
2:05am
Once again we talk to Paul JJ Payack, spokesperson for Global Language Monitor. This time the topic concerns the politically correct and incorrect terms of 2006.
2:35am
Patricia Patterson has an interesting job. She is a research assistant at the Sensory Analysis Center at Kansas State University and it's her job to test everything from the taste of dog food to breast milk. Find out how and why.

WEDNESDAY, JANUARY 3, 2007
12:35am
Peter Franklin, the Gabby Cabby, is in New York to share a slice of the Big Apple from his yellow mobile conveyance lounge.
1:05am
Arnold Bennett, Director of the Housing Hotline, will be on to answer questions for tenants & landlords. (For more info check the Alpha-file under "Bennett")
2:05am

Beverly King is the author of Restaurant: Gettin' Their Kicks Stompin' on a Dream. She shares the story of her restaurant, which fell victim to the words of the press.

THURSDAY, JANUARY 4, 2007
12:35am
Therapist Richard Rapoport is back in studio with another edition of Shrink Rap to help get into your mind and find your inner you.
1:35am
Boomers unite! According to Statistics Canada, the Baby Boomer generation, about one third of today's population, has the most disposable income in Canada's history. We talk about boomers with Sheldon Kagan who is putting together the Salon des Baby Boomers Plus which is coming up this May at Palais des Congrès.

FRIDAY, JANUARY 5, 2007
12:35am
Stuart Nulman with another edition of the Book Banter Fire Sale. A chance for you to play reviewer and win a book or two or three. The reviewed books are:

Bloodletting and Miracle Cures by Vincent Lam, published by Anchor Canada, $17.95.
Baron Byng to Bagels: Tales of Jewish Montreal by Joe King, published by The Montreal Jewish Publication Society, $25.
The Hockey Tree by David Ward & Brian Deines, published by North Winds Press/Scholastic, $19.99.

Most books reviewed on Book Banter
can be purchased on-line at:

You can also read selected Kiddie's Korner reviews from Stuart at Sandbox World



2:35am
Steve Walsh, with another segment of Steve Walsh: Our Man In The Heart Of America: Checking Out The Nation's Pulse. Find out what wacky things our Jefferson City, Missouri based correspondant has found in the U.S.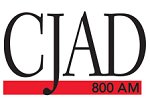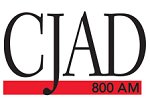 That's how this week shapes up on
HOLDER TONIGHT
(check schedule often as times are subject to change)

Comments, or even guest ideas are always welcome
Just click below and send me an email: