HOLDER TONIGHT


with
PETER ANTHONY HOLDER
The Week Of
JANUARY 8-12, 2007



MONDAY, JANUARY 8, 2007
12:35am
If you're watching your furniture floating by perhaps it's time to call a plumber. We have one. David Soroka is in to answer your plumbing questions around the house. (For more info check the Alpha-file under "Soroka")
1:35am
Michael Garnier is the owner of Out N' About Treehouse Treesort, which invites Swiss Family Robinson wannabes to rent out one of their 18 fully furnished treehouses.
2:05am

With Rocky Balboa in the theatres the steps of the Philadelphia Art Museum continues to be in the spotlight along with other Philly sites thanks to the original movie. We talk to Michael Vitez who is the co-author of Rocky Stories: Tales of Love, Hope & Happiness at America's Most Famous Steps.

(Click the book cover at the left to order directly from Amazon).

TUESDAY, JANUARY 9, 2007
12:35am
Howard Fine is the acting coach to the stars and a theatre director. We have him back on the program to talk about the profession and to also handicap the upcoming awards season as The Golden Globes and The Academy Awards draw closer.
1:35am
Gregory Anderson is the screenwriter of the new film Stomp The Yard, which deals with fraternity life at a predominately black college.
2:05am
The Adelaide Zoo in Australia has put a group of humans on display to raise awareness about primate conservation. We talk to Dr. Carla Litchfield, who is conducting the experiment.

WEDNESDAY, JANUARY 10, 2007
12:35am
The 2007 Wacky Warning Label Contest is here. Once again we talk to Robert B. Dorigo Jones, president of the Michigan Lawsuit Abuse Watch, the non-profit group working to raise public awareness of frivolous litigation.
1:05am
Andrew Fazekas, "The Night Sky Guy" is back to talk astronomy and share the latest news about the heavens, space exploration and just plain all around star gazing.
2:05am
The USA World Pastry Cup Team is ready to take in the sweet smell of success. We talk to team president En Ming Hsu as they gear up for the Coupe du Monde de la Patisserie next month in Lyon, France.
2:35am
University of Oregon student Luke Vaughn recently returned home after enjoying a one-month, 10,743-mile roundtrip journey to New York as a human baton. He did it by Internet hitchhiking.

THURSDAY, JANUARY 11, 2007
12:35am
Have you been enjoying the weather so far this winter? Can't figure out what to wear from day to day? CJAD Meteorologist Ed Cowell is on to talk about the unique winter weather or lackthereof that we are having.
1:05am

Thanks to people like Barry Bonds and Mark McGwire, we keep hear about steroids and cheating in sports. We discuss the issue with Mike Looney, author of Heroes Are Hard To Find.

(Click the book cover at the left to order directly from Amazon).

2:05am

BJ Gallagher, a sociologist and author of Yes Lives In the Land of No, talks about the feud between Rosie O'Donnell and Donald Trump.

(Click the book cover at the left to order directly from Amazon).

FRIDAY, JANUARY 12, 2007
12:35am
Stuart Nulman with another edition of Book Banter. The reviewed books are:

Searching for Bobby Orr by Stephen Brunt, published by Knopf Canada, $34.85.
The Godfather's Revenge by Mark Winegardner, published by Putnam, $32.50.
What Elephant? by Genevieve Cote, published by Kids Can Press, $18.95.

Most books reviewed on Book Banter
can be purchased on-line at:

You can also read selected Kiddie's Korner reviews from Stuart at Sandbox World



12:45am
Steve Walsh, with another segment of Steve Walsh: Our Man In The Heart Of America: Checking Out The Nation's Pulse. Find out what wacky things our Jefferson City, Missouri based correspondant has found in the U.S.
1:05am
There are commercial jingles that we grew up with that we can't get out of our heads. What are some of your favourite commercial jingles and also which ones do you hate? Plus what are your favourite commercials overall?
2:05am
What's in a movie quote? We ask movie buff Doug Manning who has compiled a list of the smartest movie quotes which you can find on his website at ReelLifeWisdom.com.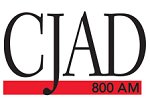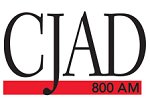 That's how this week shapes up on
HOLDER TONIGHT
(check schedule often as times are subject to change)

Comments, or even guest ideas are always welcome
Just click below and send me an email: