HOLDER TONIGHT


with
PETER ANTHONY HOLDER
The Week Of
JANUARY 15-19, 2007



MONDAY, JANUARY 15, 2007
12:35am
Steve Walsh is on with another Steve Walsh: State Of The Union Address. Steve discusses the stories that are making news in America and how they affect Canada, if at all, plus you get to call in and give your two-cents worth.
1:35am
Today is Martin Luther King Day. In his honor we play one of the greatest speeches of all time. The "I Have A Dream" speech, given at the Lincoln Memorial in Washington, D.C. on August 28, 1963.
2:05am

Is the current methods of education the right way to go for your child? We talk to educator Resa Steindel Brown, author of The Call To Brilliance.

(Click the book cover at the left to order directly from Amazon).

TUESDAY, JANUARY 16, 2007
12:35am
Ira Gladstone, better known as Mr. Fixit, is in to answer questions about those broken items that you don't want to throw away. (For more info check the Alpha-file under "Fix-It").
1:35am

One of the fastest growing employment trends is to teach online high school and college courses. We talk to Danielle Babb, who is the co-author of Make Money Teaching Online: How to Land Your First Academic Job, Build Credibility, and Earn a Six Figure Salary.

(Click the book cover at the left to order directly from Amazon).

2:05am
The Golden Globes were handed out last night. We talk about them and other Hollywood issues with Emmy Award-nominated talk show producer and media consultant Jacquie Jordan, author of Get on TV!

WEDNESDAY, JANUARY 17, 2007
12:35am
Christopher DiRaddo, the Communications Officer from the National Theatre School of Canada, is in studio to talk about the school, their accomplishments and their search across the country looking for the next generation of theatre artists.
1:05am
The television show American Idol is just the tip of the iceberg when it comes to reality shows that seem to have a mean streak in them. What does that say about us? We bring up the topic with BJ Gallagher, a sociologist and author of many books including Yes Lives In the Land of No.
2:05am
Criminal defence lawyer Darren Kavinoky is back on the program to share some legal information concerning several high profile cases in the news.

THURSDAY, JANUARY 18, 2007
12:35am
Financial Advisor David Edey, from The Wealth Management Group, is back but this time for a different reason other than finance. He's here, along with other guests, to talk about the growth of small business and being an entrepreneur online.
1:35am
Stan Murmer is an artist who gets a little behind in his work, literally. He has created works of art by using his behind as a paint brush. As a result of his art he has now lost his job as a teacher. Hear what he has to say and see his art at http://slingshot.to/buttart.
2:05am
Filmmaker Zeb Haradon has made a documentary called Waiting For NESARA about a small group of people who are convinced that George W. Bush is a reptilian alien.

FRIDAY, JANUARY 19, 2007
12:35am
Stuart Nulman with another edition of Book Banter. The reviewed books are:

Secrets from the Vinyl Cafe by Stuart McLean, published by Viking Canada, $34.
The Man Who Scared A Shark to Death and Other True Tales of Drunken Debauchery by Noel Boivin & Christopher Lombardo, published by Penguin Canada, $18.
Who's Got Game? by Toni Morrison, Slade Morrison & Pascal Lemaitre, published by Scribner, $29.99.

Most books reviewed on Book Banter
can be purchased on-line at:

You can also read selected Kiddie's Korner reviews from Stuart at Sandbox World



12:45am
Steve Walsh, with another segment of Steve Walsh: Our Man In The Heart Of America: Checking Out The Nation's Pulse. Find out what wacky things our Jefferson City, Missouri based correspondant has found in the U.S.
1:05am
We live in a world where most of our devices have remote control. How many remote controls do you have in your life?
2:05am
An overweight photographer in Portland, Oregon, isn't monkeying around when it comes to losing weight. But he is going ape. Nicholas Beatty is so serious about saving primates that he has started a campaign to shed a hundred pounds by having people pledge money for every pound he loses, with the money going to the Oregon Primate Rescue organization.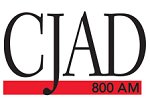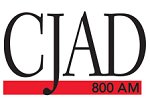 That's how this week shapes up on
HOLDER TONIGHT
(check schedule often as times are subject to change)

Comments, or even guest ideas are always welcome
Just click below and send me an email: