HOLDER TONIGHT


with
PETER ANTHONY HOLDER
The Week Of
JANUARY 22-26, 2007



MONDAY, JANUARY 22, 2007
12:35am
Brian Hill from FindEveryFile.com has countless tips on everything from cleaning your closet to organizing your computer files. He'll help you declutter your life.
1:05am
Pro Football Hall of Fame announcer Charlie Jones is back on the program to talk about his career and also all the goings on in the NFL.
2:05am

Dennis Spalding is the co-author of My Search for the Afterlife.

(Click the book cover at the left to order directly from Amazon).

TUESDAY, JANUARY 23, 2007
12:35am
The Academy Award nominations were announced today, but we are asking you what you think the worst films are, both of this year and also of all time. We also talk to John Wilson, the man behind the Razzies to get his nominations for the worst films of the year and of all time.
2:05am

What's life like as a master thief and an associated member of organized crime? Rick Porrello has the answers. He's the author of $uperthief: A Master Burglar, the Mafia, and the Biggest Bank Heist in U.S. History.

(Click the book cover at the left to order directly from Amazon).

WEDNESDAY, JANUARY 24, 2007
12:35am
Allan Crossley is the man behind the interactive books in the Joe Rock and Friends series that provides an amazing reading experience for emerging readers.
1:05am
Arnold Bennett, Director of the Housing Hotline, will be on to answer questions for tenants & landlords. (For more info check the Alpha-file under "Bennett")
2:05am

How do you accomplish the things in life that you would like to? We put that question to Ken Larson, the author of Opportunity Season: How to Launch Your Life Purpose.

(Click the book cover at the left to order directly from Amazon).

THURSDAY, JANUARY 25, 2007
12:35am
Computer consultant and guru Evan Berle is in once again to answer all your computer questions, plus we talk to several guests from the computer world. You can find information about items discussed on the show by going to: servicemontreal.ca
2:05am
Adult film producer Kevin Blatt is the man behind a new reality show tentatively titled Virgin Territory, which will place 20 virgins in a house together to see who can resist sexual temptation.

FRIDAY, JANUARY 26, 2007
12:35am
Stuart Nulman with another edition of Book Banter. The reviewed books are:

The Meaning of Night by Michael Cox, published by McClelland & Stewart, $36.99.
Movie Lust by Maitland McDonagh, published by Sasquatch Books/Publishers Group Canada, $21.
Pirate Girl by Cornelia Funke & Kerstin Meyer, published by The Chicken House/Scholastic, $21.99.

Most books reviewed on Book Banter
can be purchased on-line at:

You can also read selected Kiddie's Korner reviews from Stuart at Sandbox World



12:45am
Steve Walsh, with another segment of Steve Walsh: Our Man In The Heart Of America: Checking Out The Nation's Pulse. Find out what wacky things our Jefferson City, Missouri based correspondant has found in the U.S.
1:05am
Numerologist Agia Akal Singh Khalsa will be on to have a little fun with numbers plus tell a fable or two! Warning! For entertainment purposes only. No medical questions.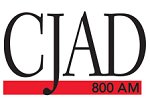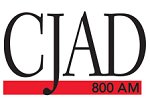 That's how this week shapes up on
HOLDER TONIGHT
(check schedule often as times are subject to change)

Comments, or even guest ideas are always welcome
Just click below and send me an email: