HOLDER TONIGHT


with
PETER ANTHONY HOLDER
The Week Of
JANUARY 29-FEBRUARY 2, 2007




TUESDAY, JANUARY 30, 2007
12:35am

Robert Olen Butler is the author of Severance, which shares the last words of soon-to-bo-extinguished minds. Apparently some people keep talking even after being beheaded!

(Click the book cover at the left to order directly from Amazon).

1:05am
Dream analyst Craig Webb, from Dreams Foundation, is on to answer questions about your nocturnal thoughts. (For more information on Craig you can go to www.edutainer.ca).
2:05am
In the big game, SuperBowl XLI, the Colts take on the Bears. Ira Scott has devised a pizza that will determine who wins the big game. It has half bear meat and half horse meat.

WEDNESDAY, JANUARY 31, 2007
12:35am

Sam Cooke's great-nephew, Erik Greene, is the author of Our Uncle Sam: The Sam Cooke Story From His Family's Perspective, which tells the story of the soulful singer's life and answers questions about his death in 1964.

(Click the book cover at the left to order directly from Amazon).

1:05am
Thousands of fans will be in the stands for SuperBowl XLI, but who are these people and how do they get tickets? We talk to David Lord, President of RazorGator Experiences, about who's in the seats and just how do you get tickets for such a big event.
1:35am
Actor Bill McKinney, who is best known as one of the hillbilly hicks who had his way with Ned Beatty in the 1972 cult classic Deliverance, is on to talk about his role in the film and his other acting triumphs over the years.
2:05am
Remembering author Sidney Sheldon who passed away this week. We replay part of an interview we did with him back in September 2004.

THURSDAY, FEBRUARY 1, 2007
12:35am
Elvira, the mistress of the dark, is turning a new page in her career by setting a record. The horror movie hostess has set a record by having the longest-running American comic book based on an actual living celebrity.
1:05am

What ever happened to the golden sales rule that the customer is always right? We talk about bad customer service and what you can do about it with Ron Burley, author of Unscrewed: The Consumer's Guide to Getting What You Paid For.

(Click the book cover at the left to order directly from Amazon).

2:05am
What are the major myths of networking? We ask that question of networking guru Ivan Misner, the founder and chairman of Business Network International, the largest business-networking organization in the world.

FRIDAY, FEBRUARY 2, 2007
12:35am
Stuart Nulman with another edition of the Book Banter Fire Sale. A chance for you to play reviewer and win a book or two. The reviewed books are:

The Blind Side: Evolution of a Game by Michael Lewis, published by Norton, $31.
Between the Lines: Not-So-Tall Tales from Ray 'Scampy' Scapinello's Four Decades in the NHL by Ray Scapinello & Rob Simpson, published by Wiley, $29.99.
A Very Unusual Dog by Dorothy Joan Harris & Kim LaFave, published by Scholastic Canada, $7.99.

Most books reviewed on Book Banter
can be purchased on-line at:

You can also read selected Kiddie's Korner reviews from Stuart at Sandbox World



2:35am
Steve Walsh, with another segment of Steve Walsh: Our Man In The Heart Of America: Checking Out The Nation's Pulse. Find out what wacky things our Jefferson City, Missouri based correspondant has found in the U.S.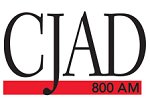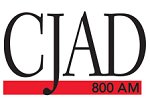 That's how this week shapes up on
HOLDER TONIGHT
(check schedule often as times are subject to change)

Comments, or even guest ideas are always welcome
Just click below and send me an email: