HOLDER TONIGHT


with
PETER ANTHONY HOLDER
The Week Of
FEBRUARY 5-9, 2007



MONDAY, FEBRUARY 5, 2007
12:35am
Ian Allen is an offensive tackle on the Montreal Alouettes, a former NFLer who has been to the Superbowl and as if that weren't enough he is also a musical talent with a new CD out. We'll talk football and music.
1:35am
Fantasy leagues are nothing new for sports fans but now show biz buffs have the same opportunity thanks to a new website. We talk to Breht Burri, the creator of AwardShowFantasyLeague.com and TabloidFantasyLeague.com.
2:05am
Dr. Pat Boone has a laugh and learn life series of books. We touch on the subjects of her three books; Divorce: Equitable Distribution/Property Settlement, My 101 Favorite Marriage Myths and The Health Diet.

TUESDAY, FEBRUARY 6, 2007
12:35am
Peter Franklin, the Gabby Cabby, is in New York to share a slice of the Big Apple from his yellow mobile conveyance lounge.
1:05am
If you're watching your furniture floating by perhaps it's time to call a plumber. We have one. David Soroka is in to answer your plumbing questions around the house. (For more info check the Alpha-file under "Soroka")
2:05am
How do you feel about Valentine's Day? Do you love it or hate it? We discuss this issue with Shirley Ryan, a therapist and life coach who is the author and illustrator of Searching for the Waters of Antiquity.

WEDNESDAY, FEBRUARY 7, 2007
12:35am
Will computer role playing games harm your children? We put that question to Tammy Yourzek, the author of Dragons of the Soul, a young adult novel about a fantasy computer game that becomes reality.
1:05am
Have you written a film script that you want to submit to Hollywood? We talk to Mark Andrushko, President and Founder of Scriptapalooza, the U.S.' largest screenwriting competition whose winners have gone on to win Emmys, Daytime Emmys, and had their scripts optioned and sold to major Hollywood players and more.
1:35am
Singer Frankie Laine passed away on Tuesday at the age of 93. We remember Frankie by replaying parts of an interview we did with him back on May 6, 1998. You can listen to the interview in its entirety by going to the Audio Files portion of this website. You will find it listed there alphabetically.
2:05am
Bob Fenster, the author of The Duh Awards: In This Stupid World, We Take the Prize and Twisted: Tales from the Wacky Side of Life, is back on with us to talk about the rejection of genius.

THURSDAY, FEBRUARY 8, 2007
12:35am
Andrew Fazekas, "The Night Sky Guy" is back to talk astronomy and share the latest news about the heavens, space exploration and just plain all around star gazing.
1:35am
Do you need an alibi? There is a location online that's just for you. We talk to Michael DeMarco from AlibiNetwork.com.
2:05am
Doing your taxes can be a taxing proposition when you're an adult entertainer, so we talk to an expert, a woman known as Lori the Tax Domme.
2:35am
With the recent death of Anna Nicole Smith, the question as to the paternity controversy over her daughter, Danielynn becomes a bigger issue. We speak to Stacy Phillips, a Los Angeles certified family law specialist.

FRIDAY, FEBRUARY 9, 2007
8:05pm
Live from Union United Church. A celebration of Black culture and Black History Month, complete with the Union United Church Men's Gospel Choir, the Union United Church Chancel Choir , Salah & Family playing steel drums and plenty of guests.
12:35am
Stuart Nulman with another edition of the Book Banter Fire Sale. The reviewed books are:

On the Shoulders of Giants: My Journey Through the Harlem Renaissance by Kareem Abdul-Jabbar, published by Simon & Schuster, $32.
You Suck: A Love Story by Christopher Moore, published by William Morrow, $27.95.
The Extinct Files: My Science Project by Wallace Edwards, published by Kids Can Press, $19.95.

Most books reviewed on Book Banter
can be purchased on-line at:

You can also read selected Kiddie's Korner reviews from Stuart at Sandbox World



12:45am
Steve Walsh, with another segment of Steve Walsh: Our Man In The Heart Of America: Checking Out The Nation's Pulse. Find out what wacky things our Jefferson City, Missouri based correspondant has found in the U.S.
1:05am
Fitness guru David Siscoe is back in studio to answer your questions and to help whip you into shape with the best plan for you.
2:05am
Dr. Stephen Juan is an anthropologist, educator, journalist and the author of such books as The Odd Body: Mysteries of Our Weird & Wonderful bodies Explained. He's back with his monthly feature to share some of stories about the human body.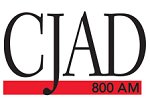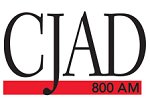 That's how this week shapes up on
HOLDER TONIGHT
(check schedule often as times are subject to change)

Comments, or even guest ideas are always welcome
Just click below and send me an email: