HOLDER TONIGHT


with
PETER ANTHONY HOLDER
The Week Of
FEBRUARY 19-23, 2007



MONDAY, FEBRUARY 19, 2007
12:35am
Mystery writers Mary Jane Maffini and Barbara Fradkin are coming to town for a talk and reading about the allure of mystery at the Jewish Public Library later this week, but they are on the air now to share some words of wisdom about writing.
1:05am
That penny in your pocket may actually be worth two cents if you take into consideration the value of the metal that it's made from, but the question we're asking is, do we really need the penny anymore?
2:05am
Anna Nicole Smith's will is before the courts. We talk to lawyer Burt Levitch about the case and speculate as to where it could go from here.

TUESDAY, FEBRUARY 20, 2007
12:35am
Computer consultant and guru Evan Berle is back to answer all your computer questions, plus we talk to several guests from the computer world. You can find information about items discussed on the show by going to: servicemontreal.ca
2:05am
The Oscars are this weekend. One of the things that celebrities enjoy is receiving all the free goodies they get. We speak to Linda Arroz, from Make Over Media, about the Oscar gift bags.

WEDNESDAY, FEBRUARY 21, 2007
12:35am
Local singing sensation Addictiv is in studio to talk about her career and her new single, which we'll play part of on the program.
1:05am
More about the Oscars. What goes on behind the scenes? We talk to veteran Hollywood correspondent Gayl Murphy, the author of Interview Tactics, who says the week before the big show is unbelievable.
1:35am

Nick Redfern is back on the program, this time to talk about his latest book, Celebrity Secrets: Government Files On The Rich And Famous.

(Click the book cover at the left to order directly from Amazon).

2:05am

We have another insider's guide to Hollywood. Jeff and Shirley Lawrence are the authors of Hollywood Be Thy Name: An Inside Look at Hollywood Actors and Extras.

(Click the book cover at the left to order directly from Amazon).

THURSDAY, FEBRUARY 22, 2007
12:35am
Therapist Richard Rapoport is back in studio with another edition of Shrink Rap to help get into your mind and find your inner you.
1:35am
We talk Oscars with pop culture historian Beverly Gray, who says each year's show reflects the social and political concerns of the day.
2:05am
Paula Speert and Paige Apar are the co-founders of Jackson Clay, a clothing line for boys.
2:35am
Lori Pacchiano is the co-founder of a dog store chain that has opened a new location in Seattle, but the name of the outlet has some of the city's folks a little bent out of shape. The place is called High Maintenance Bitch.

FRIDAY, FEBRUARY 23, 2007
12:35am
Stuart Nulman with another edition of the Book Banter Fire Sale. The reviewed books are:

The Man Time Forgot: A Tale of Genius, Betrayal and the Creation of Time Magazine by Isaiah Wilner, published by HarperCollins, $34.95.
Ingrid: Ingrid Bergman -- A Personal Biography by Charlotte Chandler, published by The Simon & Schuster, $32.
The Strongest Man in the World: Louis Cyr by Nicolas Debon, published by Groundwood Books, $17.95.

Most books reviewed on Book Banter
can be purchased on-line at:

You can also read selected Kiddie's Korner reviews from Stuart at Sandbox World



12:45am
Steve Walsh, with another segment of Steve Walsh: Our Man In The Heart Of America: Checking Out The Nation's Pulse. Find out what wacky things our Jefferson City, Missouri based correspondant has found in the U.S.
1:05am
Numerologist Agia Akal Singh Khalsa will be on to have a little fun with numbers plus tell a fable or two! Warning! For entertainment purposes only. No medical questions.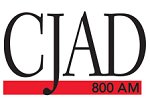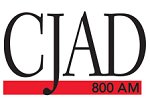 That's how this week shapes up on
HOLDER TONIGHT
(check schedule often as times are subject to change)

Comments, or even guest ideas are always welcome
Just click below and send me an email: