HOLDER TONIGHT


with
PETER ANTHONY HOLDER
The Week Of
MARCH 5-9, 2007



MONDAY, MARCH 5, 2007
12:35am

John L. Herman is a successful business entrepreneur and the author of The Innkeeper Tales. He believes that people today should learn not just how to succeed in life, but also how to fail.
12:35am
Steve Walsh is on with another Steve Walsh: State Of The Union Address. Steve discusses the stories that are making news in America and how they affect Canada, if at all, plus you get to call in and give your two-cents worth.
2:05am
Globe trotter Stefanie Michaels has gone swimming with sharks in the Caribbean and been on safari in South Africa. This past weekend she took part in the 35th Annual Iditarod dog sled race in Alaska. That's why she's known as Adventure Girl.

TUESDAY, MARCH 6, 2007
12:35am
Peter Franklin, the Gabby Cabby, is in New York to share a slice of the Big Apple from his yellow mobile conveyance lounge.
1:05am
If you're watching your furniture floating by perhaps it's time to call a plumber. We have one. David Soroka is in to answer your plumbing questions around the house. (For more info check the Alpha-file under "Soroka")
2:05am
Former engineer-turned-adventure-addict Bruce Kirkby has been thrill-seeking for 15 years, experiencing everything from gun fights in Africa to rescuing a Sherpa on Mt. Everest. He's the author of The Dolphin's Tooth.

WEDNESDAY, MARCH 7, 2007
12:35am

Eric Blehm is the author of The Last Season. He's on the program to talk about the story of James Randall Morgenson, the celebrated NPS ranger who disappeared on patrol in 1996.
1:05am

Ben Patrick Johnson is one of Hollywood's top voice-over artists. His voice is heard by millions of television audiences every day. He's also the author of his third novel One Size Fits All. You can also check out his video blog at youtube.com/benpatrickjohnson.
1:35am

Exactly who was St. Patrick? We talk about Ireland's most beloved patron saint with historian William Federer, author of Saint Patrick: The Real History of His Amazing Life from Tragedy to Triumph.
2:05am

Richard Hains is the author of the financial thriller, Chameleon. He has a unique marketing scheme. He has created an MTV-style music video to promote it and a contest with the winner getting an all-expenses paid weekend in London.

THURSDAY, MARCH 8, 2007
12:20am
Michael Cohen from The Suburban is on to give us a report on the latest from the hit television show Canadian Idol.
12:35am

Life on Rikers Island is a little greener thanks to a gardening program for the inmates. James Jiler is the director of the GreenHouse and GreenTeam at Rikers Island and is the author of Doing Time in the Garden: Life Lessons Through Prison Horticulture.
1:05am
What would your life be like if you loved your job? We put that question to Peter Paskill, one of the Dream Job Gurus at careermakers.com
2:05am

Has the world become too politically correct? We bring up the question with BJ Gallagher, a sociologist and author of many books including Yes Lives In the Land of No.

FRIDAY, MARCH 9, 2007
12:35am
Stuart Nulman with another edition of Book Banter. The reviewed books are:

The Return of the Player by Michael Tolkin, published by Grove Press, $29.95.
Concertina: The Life and Loves of A Dominatrix by Susan Winemaker, published by Simon & Schuster, $27.99.
Tricycle by Elisa Amado & Alfonso Ruano, published by Groundwood Books, $17.95.

Most books reviewed on Book Banter
can be purchased on-line at:

12:45am
Steve Walsh, with another segment of Steve Walsh: Our Man In The Heart Of America: Checking Out The Nation's Pulse. Find out what wacky things our Jefferson City, Missouri based correspondant has found in the U.S.
1:05am

What's it like to be a mystery writer? We put that question to Christopher Bocchi, author of Tears From A Glass Eye.
1:35am

How does a nice girl end up slinging drinks in the msot despicable bar in the U.S.? We find out when we talk to Cindy Dyson, author of And She Was.
2:05am

Dr. Stephen Juan is an anthropologist, educator, journalist and the author of such books as The Odd Body: Mysteries of Our Weird & Wonderful bodies Explained. He's back with his monthly feature to share some of stories about the human body.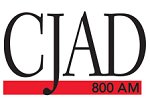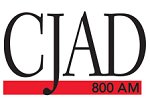 That's how this week shapes up on
HOLDER TONIGHT
(check schedule often as times are subject to change)

Comments, or even guest ideas are always welcome
Just click below and send me an email: