HOLDER TONIGHT


with
PETER ANTHONY HOLDER
The Week Of
MARCH 12-16, 2007



MONDAY, MARCH 12, 2007
12:35am
Frances Balenzano, the Artistic Director from Fallen Angel Productions, is on to talk about their latest production, Heaven, along with actors Brad Carmichael and Gabriel Joseph.
1:05am
Dream analyst Craig Webb, from Dreams Foundation, is on to answer questions about your nocturnal thoughts. (For more information on Craig you can go to www.edutainer.ca).
2:05am

Author David Morrell, who wrote First Blood, the novel that first featured the legendary Rambo character, has a new book out called Scavenger.

(Click the book cover at the left to order directly from Amazon).

TUESDAY, MARCH 13, 2007
12:35am
If you want to make a mark on history, it helps to be a bastard. That's what self-proclaimed "bastard-ologist" Bill Fielding, who has researched the lives of more than 8000 bastards for an upcoming book, Those Bastards!
1:05am
Joey Skaggs, the man known as the world's greatest prankster, now wants to share ideas with other jokers around the world.
1:35am
A nudist in New York City is starting a naked revolution one photo at a time. He's known only as NakedGuyNYC and he's on a mission to spread nude awareness around the Big Apple by posing in the buff in public as often as possible.
2:05am
Kevyn Major Howard is a former actor who is now on the other side of the lens as a top photographer. He knows the pitfalls and traps you can fall into in Hollywood and he's willing to share them as we discuss the high price of fame.

WEDNESDAY, MARCH 14, 2007
12:35am
Home entertainment expert Richard Zidel is back in studio to answer your electronic questions about home theatre and other entertainment room needs.
1:35am
Actor Joseph McKelheer, the star of the horror flick The Hamiltons, is on to talk about the film and his career.
2:05am
A woman's guide to sports is the topic when we talk to Paula Duffy, a lifelong sportsaholic and sports expert who teaches sports widows and wannabe female fans the basics of the game and join in the fun. Paula is the author of The Woman's Guide To series, a trilogy of audio books covering football, baseball and basketball.

THURSDAY, MARCH 15, 2007
12:35am

Until the 80s Charles Ridgway was the publicity department at Disney. He has now written about that experience in a book entitled Spinning Disney's World: Memories of a Magic Kingdom.

(Click the book cover at the left to order directly from Amazon).

1:05am
Dick Rennick is the Founder and CEO of TEAMRennick. He's on the program to give you all the information you'll need to know about franchising.
(For more information on franchising you can visit the website of the International Franchise Association).
2:05am
Marcellus Reynolds, best known as a contestant on Big Brother: Allstar, is on to bring us up to date with his life since the show.

FRIDAY, MARCH 16, 2007
12:35am
Stuart Nulman with another edition of Book Banter. The reviewed books are:

A Long Way Gone: Memoirs of A Boy Soldier by Ishmael Beah, published by Douglas & McIntyre, $26.95.
American Spy: My Secret History in the CIA, Watergate and Beyond by E. Howard Hunt, published by Wiley, $30.99.
Wanda and the Frogs by Barbara Azore & Georgia Graham, published by Tundra Books, $21.99.

Most books reviewed on Book Banter
can be purchased on-line at:

12:45am
Steve Walsh, with another segment of Steve Walsh: Our Man In The Heart Of America: Checking Out The Nation's Pulse. Find out what wacky things our Jefferson City, Missouri based correspondant has found in the U.S.
1:05am
Fitness guru David Siscoe is back on to answer your questions and to help whip you into shape with the best plan for you.
2:05am
There's real gold at the end of the rainbow for leprechaun impersonators this St. Patty's Day. We talk to Chris Fetterer, the founder of tinyentertainment.com, a party planning service that books pint-sized performers as leprechauns for office and house parties.
2:35am
But what about real leprechauns? We go over to Belfast to speak to John Murphy who is a leprechaun investigator. His Irish investigation group has been using a web cam on irelandseye.com in hopes of spotting a group of leprechauns believed to live in a wooded area called the "fairy ring."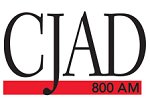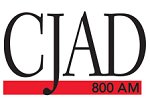 That's how this week shapes up on
HOLDER TONIGHT
(check schedule often as times are subject to change)

Comments, or even guest ideas are always welcome
Just click below and send me an email: