HOLDER TONIGHT


with
PETER ANTHONY HOLDER
The Week Of
DECEMBER 31, 2007-JANUARY 4, 2008



MONDAY, DECEMBER 31, 2007
8pm
We're going to party all night long! Ring in the new year with our annual New Year's Eve Party. It's not a party unless you're part of it. We'll be on the air from 8pm right through until 3am as we ring in 2008 with lots of fun and lots of guests! Some of the guests include: Plus border guards, baby races, Steve Walsh, other working folk, your calls to family and friends overseas and much much more!

WEDNESDAY, JANUARY 2, 2008
12:35am
Arnold Bennett, Director of the Housing Hotline, will be on to answer questions for tenants & landlords. (For more info check the Alpha-file under "Bennett")
1:05am
Andrew Fazekas, "The Night Sky Guy" is back to talk astronomy and share the latest news about the heavens, space exploration and just plain all around star gazing.
2:05am
Social commentator, talented voice over announcer and author Ben Patrick Johnson is back. He's on to share Life From The Left Coast, his online show. You can find it at youtube.com/benpatrickjohnson. He's also the author of his third novel entitled One Size Fits All.

(Click or roll over the icon at left to order directly from amazon.ca).

(Click or roll over the icon at left to order directly from amazon.com).

THURSDAY, JANUARY 3, 2008
12:35am
H. Nigel Thomas is the author of Return To Arcadia, published by Tsar Publications. He's on to talk about his latest novel and some of the other books he has written in the past.

(Click the icon at left to order directly from amazon.ca).

(Click or roll over the icon at left to order directly from amazon.com).

1:05am
The Source For Sports Canadian National Pond Hockey Championships is taking place later this month. We talk to Neil Lumsden who is the Executive Director of the event.
1:35am
Is it possible to travel the world while getting insanely preferential VIP treatment, such as quick check-ins, special baggage handling, free dining and entertainment, and best of all, deep discounts? According to Internet entrepreneur and travel guru Mike French, yes you can! You can also find out more info by going to travel-excite.com.
2:05am
Jonathan Sills is the founder of Manvite.com, a website that allows men to electronically invite their buddies for a night on the town without the frills and fluff usually found on other electronic invitation sites.

FRIDAY, JANUARY 4, 2008
12:35am
Stuart Nulman is in with another edition of Book Banter. The reviewed books are:
12:45am
Steve Walsh, with another segment of Steve Walsh: Our Man In The Heart Of America: Checking Out The Nation's Pulse. Find out what wacky things our Jefferson City, Missouri based correspondant has found in the U.S.
1:05am
Fitness guru David Siscoe is back on to answer your questions and to help whip you into shape with the best plan for you.
2:05am
Ladies, January 5th is National Reset Your Age Day, a day that allows you to claim an age that fits how old you feel instead of what's on your birth certificate. We talk to Reset Day founder Carol Orsborn.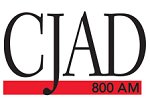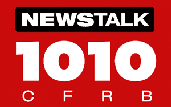 HOLDER TONIGHT
(check schedule often as times are subject to change)

Comments, or guest ideas are always welcome by clicking below and sending me an email