HOLDER TONIGHT


with
PETER ANTHONY HOLDER
The Week Of
APRIL 21-25, 2008



MONDAY, APRIL 21, 2008
12:05am
The Montreal Canadiens won their quarter final series against Boston, but the win ended in violence as a riot broke out in the city. We cover the sad spectacle with reporters live at the scene.

TUESDAY, APRIL 22, 2008
12:35am
Ingrid Berjerman from the programming committee of the Blue Metropolis Montreal International Literary Festival, is on to talk about the upcoming event.
1:05am
Defence attorney and legal commentator Stacy Schneider is on to talk about the polygamy case in the U.S. from the other side of the coin - that of the children who were taken away. Stacy believes this case will be a disaster for the government. Find out why. Stacy is also the author of He Had It Coming: How To Outsmart Your Husband And Win Your Divorce.

(Click the icon at left to order directly from amazon.ca).

(Click or roll over the icon at left to order directly from amazon.com).

1:35am
Belinda Rachman is a lawyer who represented a runaway polygamous mother in 1999 who needed a restraining order against the father of her children. She will share stories about life within polygamous compounds that have never been heard.
2:05am
Neuroscientist Simon LeVay is the author of the current New York Times bestseller, When Science Goes Wrong: Twelve Tales from the Dark Side of Discovery.

(Click the icon at left to order directly from amazon.ca).

(Click or roll over the icon at left to order directly from amazon.com).

2:35am
This past weekend, Los Angeles was the site of the 6th Annual Grilled Cheese Invitational Competition. We talk to the event's founder, Tim Walker.

WEDNESDAY, APRIL 23, 2008
12:35am
Lisa McKenzie and Pauline Edward, from Deserving Divas, Montrealís premiere girls-night-out events planner, talk about the organization and also an upcoming event, The Ultimate Girls Getaway Weekend.
1:05am
Andrew Fazekas, "The Night Sky Guy" is back to talk astronomy and share the latest news about the heavens, space exploration and just plain all around star gazing.
2:05am
Woman's health expert, Lorna Vanderhaeghe, is on to talk about some of the toxins that can be found in food, cosmetics, shampoo, lotion and fabric softeners, just to list a few items that one can be concerned about.
2:35am
When it comes to crossdressing, there are definite dos and don'ts involved. Los Angeles-based crossdresser Gina Lance is the author of Get Dressed!, a book that gives crossdressing men tips on how to look and feel like a woman.

THURSDAY, APRIL 24, 2008
12:35am
Vince Lacroce, from the English Montreal School Board, is on to talk about the upcoming Brain Waves Musical Gala benefiting the Montreal Neurological Institute.
1:05am
Fitness guru David Siscoe is back in studio to answer your questions, plus we'll also talk to Marc L. Paulsen, M.D., and exercise expert Ashley Marriott, authors of Dump Your Trainer.
2:05am
Pain specialist Esther Gokhale is the author of 8 Steps to a Pain-Free Back. She has some answers to a better back that don't involve exercise, surgery, or special equipment.

(Click the icon at left to order directly from amazon.ca).

(Click or roll over the icon at left to order directly from amazon.com).

FRIDAY, APRIL 25, 2008
12:35am
Stuart Nulman is in with another edition of Book Banter. The reviewed books are:

Escape by Carolyn Jessop, Broadway Books, $32.
Imagine This by Julia Baird, published by Hodder & Stoughton, $16.95.
121 Express by Monique Polak, published by Orca Book Publishers, $9.95.

Click on the links above to order directly on-line from
amazon.com and amazon.ca




You can also read selected Kiddie's Korner reviews from Stuart at Sandbox World



12:45am
Steve Walsh, with another segment of Steve Walsh: Our Man In The Heart Of America: Checking Out The Nation's Pulse. Find out what wacky things our Jefferson City, Missouri based correspondant has found in the U.S.
1:05am
Numerologist Agia Akal Singh Khalsa will be on to have a little fun with numbers plus tell a fable or two! Warning! For entertainment purposes only. No medical questions.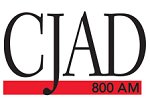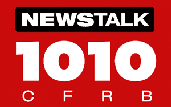 HOLDER TONIGHT
(check schedule often as times are subject to change)

Comments, or guest ideas are always welcome by clicking below and sending me an email