HOLDER TONIGHT


with
PETER ANTHONY HOLDER
The Week Of
JUNE 8-12, 2009



MONDAY, JUNE 8, 2009
12:35am
Feng Shui expert Chriss Barr, author of 4 Easy Ways to Ignite Your Love Life & Fatten Your Wallet, offers tips on how to increase income in this tough economy.

(Click or roll over the icon at left to order directly from amazon.com).

1:05am
We welcome back Dave Rosen from Posteropolis to talk once again about movie posters and together we ask the question, considering the improvements in technology-would you prefer to watch a remake over the original version of a film?
2:05am
Social commentator, talented voice over announcer and author Ben Patrick Johnson is back. He has a new book out entitled If the Rains Don't Cleanse.

(Click or roll over the icon at left to order directly from amazon.com).

2:35am
Paul Hunn, the "Burper King" once held the Guinness World Record for the loudest burp, and now, he's working to regain his title and his family is getting into the act.

TUESDAY, JUNE 9, 2009
12:35am
Dr. Christina Wolfson is the Director of the Division of Clinical Epidemiology at McGill University Health Centre. She's on to talk about the study on aging that is currently going on. For more information, visit www.clsa-elcv.ca.
1:05am
Daniel Fischer from Step Up for the Cure, is back to talk about taking the goal to raise funds to fight cancer around the world.
1:35am
We've all heard about overnight singing sensation Susan Boyle having a meltdown after her finale appearance of Britain's Got Talent. We talk about anxiety with stress expert, counselor, and speaker, Josh Meyers.
2:05am
Actor Josh Keaton is the voice of Peter Parker in the animated series, The Spectacular Spider-Man. You can also see him onscreen in several roles, plus he is a singer as well.

WEDNESDAY, JUNE 10, 2009
12:35am
Comic Sugar Sammy is on to talk about his standup career and share stories of his travels as a comedian, the origins of his act and his goals as a performer.
1:05am
How do you feel about reality television shows? Do you think some of them go too far? Joining us to talk about this is BJ Gallagher, a sociologist and author of many books including The World's Best Advice From The World's Wisest Women.
2:05am
Actor Jack Stehlin, best known for his role as Captain Roy Till on Weeds, is a descendent of circus trapeze artists, jugglers, and acrobats on one side of his family, and coal miners and minor league ball players on the other side. He shares his life and career.

THURSDAY, JUNE 11, 2009
12:35am
Montreal comic Andrew Searles, shares a laugh and talks about his career as a standup comedian.
1:05am
If you're watching your furniture floating by perhaps it's time to call a plumber. We have one. David Soroka is in to answer your plumbing questions around the house. (For more info check the Alpha-file under "Soroka")
2:05am
Criminal defence lawyer Darren Kavinoky is back to give us another overview on some of the criminal situations that have made the news lately.

FRIDAY, JUNE 12, 2009
12:35am
Steve Walsh, with another segment of Steve Walsh: Our Man In The Heart Of America: Checking Out The Nation's Pulse. Find out what wacky things our Jefferson City, Missouri based correspondant has found in the U.S.
12:45am
Stuart Nulman is in with another edition of Book Banter. The reviewed books are:
1:05am
Taras W. Rohatyn is the president of Alzheimer's Foundation for Caregiving in Canada. He's on to share information for caregivers and discuss issues that people with Alzheimer's have to deal with.
2:05am
Peter Green is the author of Easy Solutions To Global Problems: It's Not As Hopeless As You Think. He talks about overpopulation, environmental issues, financial meltdown and the plight of honey bees.

(Click the icon at left to order directly from amazon.ca).

(Click or roll over the icon at left to order directly from amazon.com).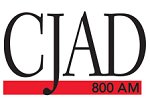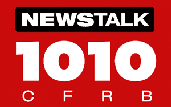 HOLDER TONIGHT
(check schedule often as times are subject to change)

Comments, or guest ideas are always welcome by clicking below and sending me an email