HOLDER TONIGHT


with
PETER ANTHONY HOLDER
The Week Of
JUNE 22-26, 2009



MONDAY, JUNE 22, 2009
12:35am
Composer Bear McCreary is the man behind the music for the sci-fi hit series, Battlestar Galactica. He's on tour this summer peforming his score in front of live audiences. McCreary's latest soundtrack for Caprica, the prequel to Battlestar, is now in stores.
1:05am
It's the end of the school year, so it's a good time to reminisce about your teachers. Who was the teacher that left the most positive impression on your life? Let's look back and give a little thanks for some of the great teachers and mentors that helped to shape who we are.
2:05am
A house is not a home until it has a secret passageway. Creative Home Engineering out of Gilbert, Arizona, turns people's homes into kooky funhouses by building hidden passageways in them. We talk to company owner Steve Humble.

TUESDAY, JUNE 23, 2009
12:35am
The Montreal International Steelpan Festival roles into Montreal. We talk to the man behind the event, Salah Wilson, from Salah Steelpan Academy.
1:05am
Therapist Richard Rapoport is back in studio with another edition of Shrink Rap to help get into your mind and find your inner you.
2:05am
Criminal defence lawyer Darren Kavinoky is back to give us another overview on some of the criminal situations that have made the news lately, including the case involving Chris Brown and Rhianna.
2:35am
So what happens to all that lost luggage that piles up at airports around the globe? We talk to Luna Laboo, a woman in England who runs the website, IsThisYourLuggage.com.

WEDNESDAY, JUNE 24, 2009
12:35am
James Ross has golf and writing in his blood. Ross is a 5-handicap duffer and a distant relative of Mark Twain. He has incorporated golf into many of his novels. His golf-themed books include Lifetime Loser, Tuey's Course and Finish Line.

(Click or roll over the icon at left to order directly from amazon.ca).

(Click or roll over the icon at left to order directly from amazon.com).

1:05am
Dream analyst Craig Webb, from Dreams Foundation, is on to answer questions about your nocturnal thoughts. (For more information on Craig you can go to www.edutainer.ca).
2:05am
Two fans of the cancelled TV series, Arrested Development, just can't let sleeping dogs lie when it comes to their favourite show. When the show was cancelled back in 2006, Neil Lieberman & Jeff Smith were heartbroken. Three years later the pair have made a documentary known, for now, as the Arrested Development Documentary Project.
2:35am
Ever wondered what historical figures like Abraham Lincoln or Gandhi would "tweet" about? At HistoricalTweets.com, curious history buffs can read fictional messages major figures, living or dead, would post on Twitter concerning famous events that involved them. We talk to creators Alan Beard & Alec McNayr.

THURSDAY, JUNE 25, 2009
12:35am
Tony Potts, the weekend co-anchor and correspondent from Access Hollywood, is on to talk about some of the latest news in the entertainment world, including the two stunning entertainment deaths of the day, Farrah Fawcett and Michael Jackson.
1:05am
With the passing of two major stars today we invite back on the show sociologist BJ Gallagher, author of many books including A Peacock In The Land Of Penguins, to put both Michael Jackson's and Farrah Fawcett's iconic lives in perspective.

FRIDAY, JUNE 26, 2009
12:35am
Steve Walsh, with another segment of Steve Walsh: Our Man In The Heart Of America: Checking Out The Nation's Pulse. Find out what wacky things our Jefferson City, Missouri based correspondant has found in the U.S.
12:45am
Stuart Nulman is in with another edition of Book Banter. The reviewed books are:

The 8th Confession by James Patterson & Maxine Paetro, published by Little, Brown, $30.99.
The Scarecrow by Michael Connelly, published by Little, Brown, $30.99.
Boo Hoo Bird by Jeremy Tankard, published by Scholastic Press, $16.99.

Click on the links above to order directly on-line from
amazon.com and amazon.ca




You can also read selected Kiddie's Korner reviews from Stuart at Sandbox World



1:05am
Numerologist Agia Akal Singh Khalsa will be on to have a little fun with numbers plus tell a fable or two! Warning! For entertainment purposes only. No medical questions.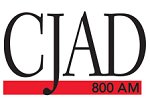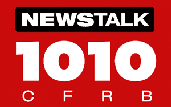 HOLDER TONIGHT
(check schedule often as times are subject to change)

Comments, or guest ideas are always welcome by clicking below and sending me an email